9 Types of Boots and how they should be warn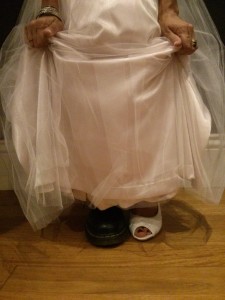 Boots were traditionally made of leather and/or rubber and were worn for their functionality and protection, in other words for working.
Originally boots were separate with the leggings, soles and uppers worn all together to ensure there was ankle protection.  According to Wiki, in around 1000BC the boot was joined to create boots as we know it today.   Over the years boots were mainly a functional shoe, worn for work or army, however, they did then move into fashion and become main stream.
How Boots Were Worn
Boots were originally worn with foot wraps to stop the chafes, blisters and to ensure all the sweat was absorbed.  This was well before socks were widely available.
In saying that, the first known sock was around the 8th century BC.  Socks were worn by the ancient Greeks, they were made from animal hair for warmth and they were tied around the ankle.
How Boots Should Be Worn
It is not until the 60's and 70's boots became extremely fashionable and we started to see all sorts of heals and platforms added to the boots, not to mention the really short skirts worn with the boots.
There are so many different types of boots in this world and bringing us in the present fashion trends we will go through the must haves and my favourites.
Ankle Boots
These are definitely a must have.  Ankle boots are a great match with shorts, skirts, skinny pants or long skirts.  They will dress up your outfit and not make you too hot when it is hot, humid and raining all at once in places like New York and Sydney.  Don't forget they will keep your feet dry!
Mid-Calf Boots
These are not such a must have and as they work the same as what an ankle boot does. You can wear them with more or less the same outfits as the ankle boot.
Cowboy Boot
Again these are not a must have but are a lovely add on to your wardrobe.  I like wearing these with denim skirts and denim skinny jeans.  They are a really cute look for BBQ's, meeting your friends for coffee and at the shops.
Knee Highs
These are a must have for the colder climates!  When it is really cold, knee high boots will definitely keep you toasty!!!
If you have a lovely pear shape body, be careful what you wear on top.  A straight jacket is often better than an A-line jacket.
Over the Knee
So I am really not a fan of these.  When I see people wearing them I often see them pulling them up or fixing them which means too much work for me.  Once there are on, I shouldn't have to touch them.
Some people say they are sexy but they remind me of Julia Roberts character in Pretty Woman, however this is not for the right reasons.
Army Boots
These are really big at the moment and I am guilty of having a pair!!! They were originally for, you guessed it, army people but they have made it into mainstream fashion.
You can wear them with skinny jeans but my favourite look is tights and a mini skirt!
Gum Boots
Yes gum boots are now fashion and fashion that I love!
They are super cute, however, not so comfortable if you plan to wear them all day (due to their lack of support).
Workman's boots – Doc Martins
So there are a few boots and brands that come to mind when I think of a workman's boot.  The first is the English Doc Martins, they have been around for years and became huge in the mid 90's.
Yes I own a pair and love them.  You commonly see people in the hospitality industry with these on today as they are extremely comfortable and very supportive.
Workman's boots – Blundstone
The next boot that pops into my head is the Blundstone boots, have a look at any trade site! You will notice most of the men are wearing pull on Blundstones.  These are the boots with elastic on both sides.
Now you might be asking what I like about these boots.  Well I like an item that is practical, my man also has two pairs of these and I do like a rugged and manly man in boots…
Happy boot shopping and I am sorry if I blew your shoe budget for this month!
Enjoy your boots!
Mich x